December 23, 2014
Though we have been providing SEO services since last few years, they were more individual in nature and were customized as per the requirements. Over the years, we have studied the pattern and have come up with comprehensive SEO plans suitable for all type of businesses, from startups to large enterprises.
All plans cover both offline and online SEO requirements of your website comprehensively including in-depth site analysis, keyword research, on-page optimizations, content marketing, social media marketing, local search optimizations and detailed reporting.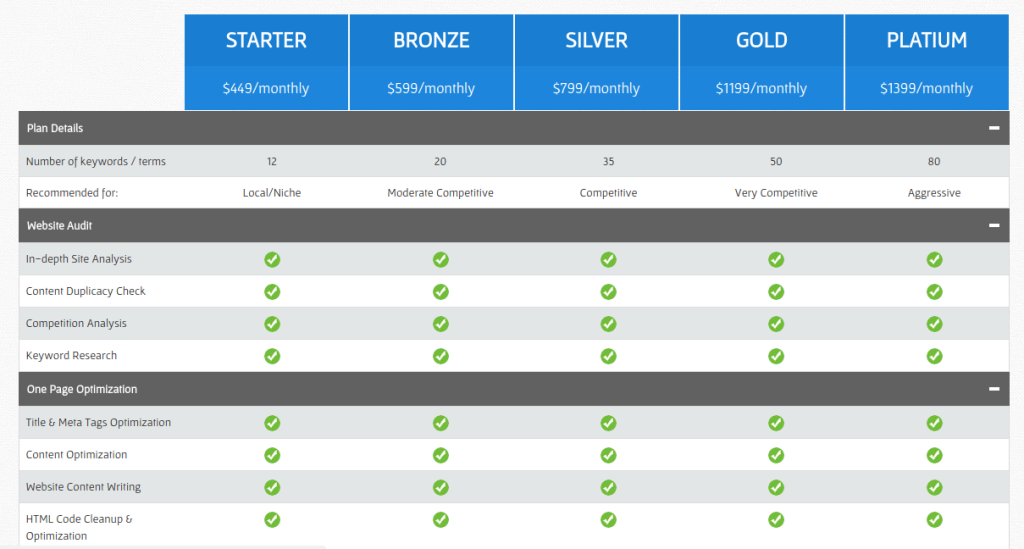 For details, please visit SEO Plans and Pricing page on our website. If you have any questions, please get in touch with us.
Would like to see our SEO capabilities in action? Read this.