October 15, 2013
Frontpage Carousel for Joomla
We are proud to release yet another free and open source Joomla extension Frontpage Carousel. It allows you to show articles from one or more categories from your Joomla site in a nice carousel view. The carousel is inspired from YUI carousel however it's written in Mootools since YUI and Mootools don't play well together. Demo of the extension is now available on our Joomla extension's demo site.
Here is a screenshot of the module.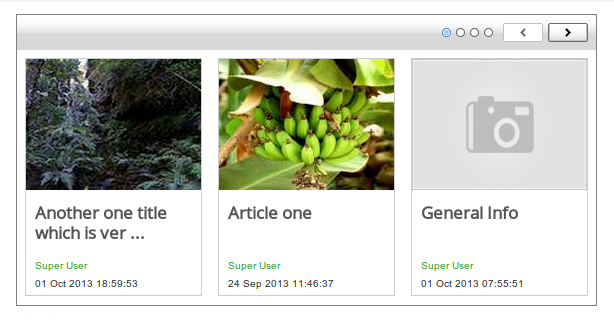 It might take a couple of weeks before the listing on Joomla Extension Directory goes live however it's available for direct download on our site along with our other free Joomla extensions. Download here and enjoy this free extension!