November 18, 2015
Free Social Media Marketing Dashboard
It's not a secret that social media is an incredibly effective way to gain more traffic and generate new leads. However being able to use social media effectively is a challenge faced by small and large businesses alike.
There are tools available which help organizing social media marketing activities but most of them are highly expensive and not suitable for startups and small businesses. Being a small business ourselves, we too have faced the challenge of managing our social media activities in a efficient way without having to spend a lot of money.
Thankfully, now there is a tool available which helps manage, track and optimize your social media activities. It does everything you need to reach your social media goals in a easy yet effective manner. And the best part? It's FREE to use. Yes, that's right. It costs absolutely nothing at all and you get a fully functional dashboard for managing your SMM activities. Isn't that amazing?
So what does it do?
It finds relevant content including videos, news, trending content all of which can be posted with the click of a button.
It creates incredible image posts without any photo editing experience.
It saves time by having all social media in one place with the ability to schedule posts across multiple platforms.
It measures all campaign performance to help you get more traffic and generate new leads.
Here is how the dashboard looks like.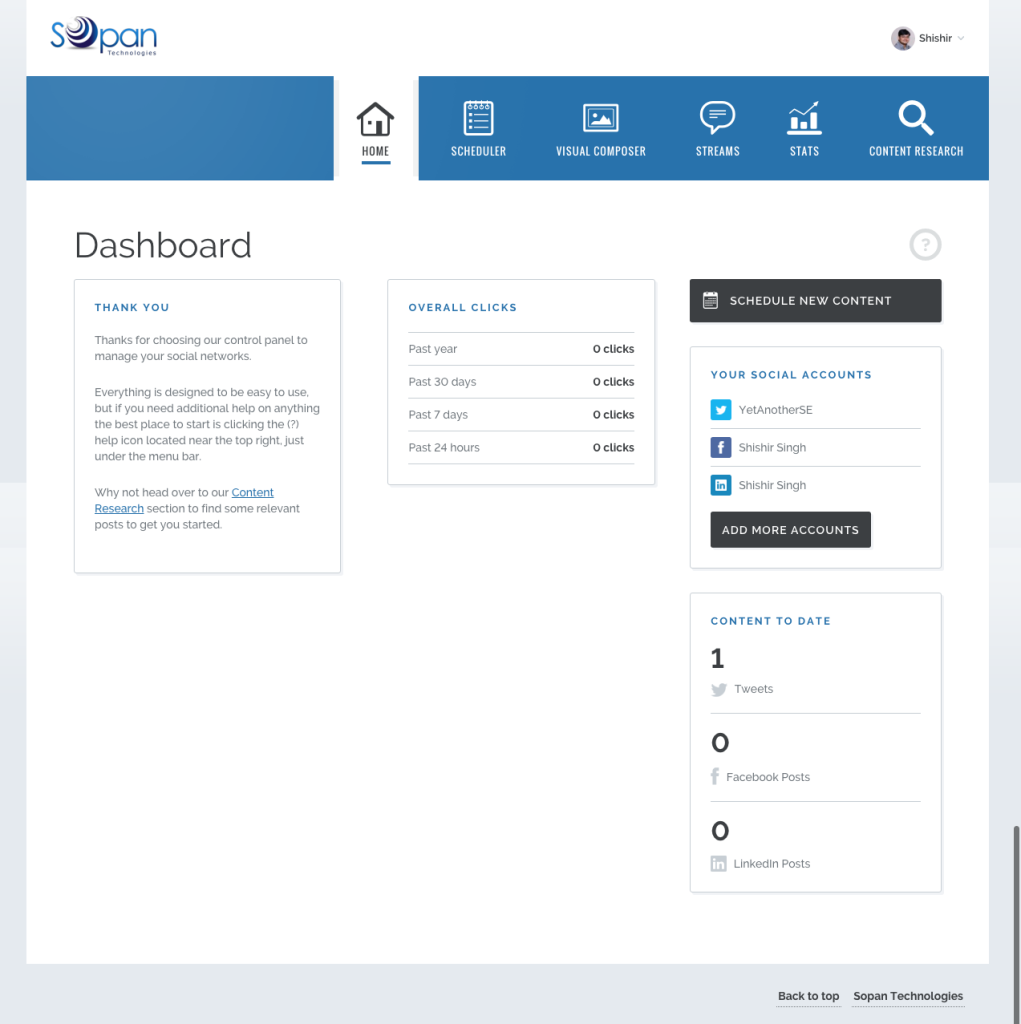 So what are you waiting for? Setup a free account now and discover a new exciting way of managing your social media activities.
About Author
Editor
Sopan Technologies is a leading IT consultancy and web applications development firm based in Noida and Hyderabad.