April 8, 2013
For past couple of months, one of our team is working on a exciting project called Tasspass. Tasspass is a concatenation of two Swedish words – Tass and Pass, Tass means "paw" and Pass means "home".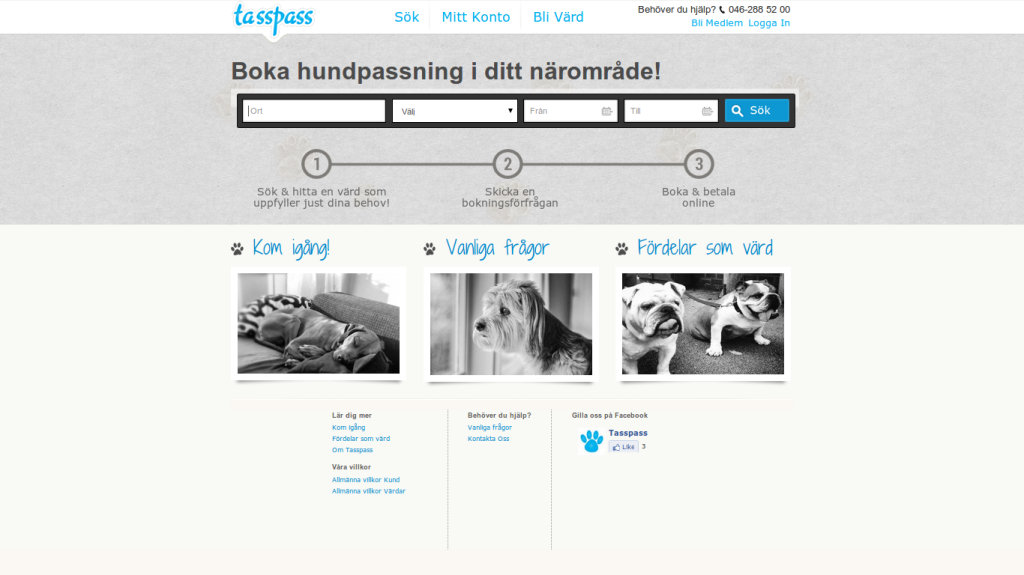 Tasspass is one of the very first dog boarding site in Sweden. We have developed the site from scratch including logo and website design.
We are glad to share the news that tasspass.se is launching today. We are very proud to be associated with Tasspass and we firmly believe that it'll do very well in days to come. We wish them luck and success.
Happy (dog) boarding!!